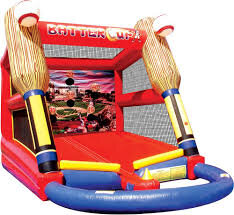 Batter up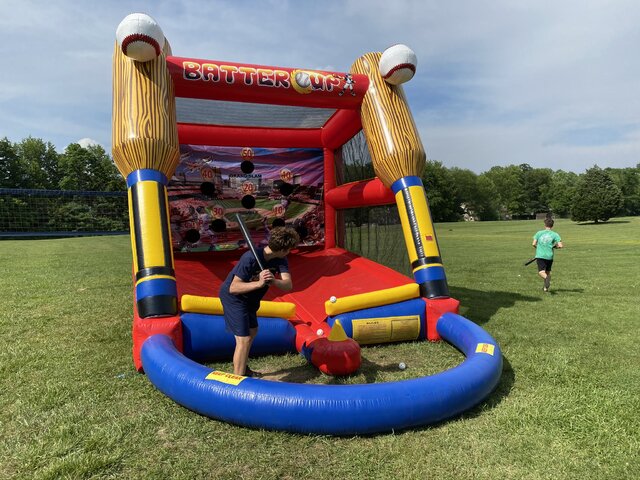 The Batter Up Inflatable from Bounce E Bounce in Lafayette is the perfect addition to any party or event! This inflatable is designed to look like a baseball diamond, complete with a home plate, pitcher's mound, and outfield walls. Kids and adults alike will love stepping up to the plate and taking a swing at the inflatable baseballs that come with the rental.
Measuring 16 feet by 16 feet, this inflatable is spacious enough for multiple players to enjoy at once. It's also made from high-quality materials that are durable and safe for all ages. With its vibrant colors and attention-grabbing design, the Batter Up Inflatable is sure to be a hit at your next event.
Renting the Batter Up Inflatable is easy and hassle-free. Bounce E Bounce will deliver, set up, and take down the inflatable for you, so all you have to do is sit back and enjoy the fun. Whether you're hosting a birthday party, company picnic, or school event, the Batter Up Inflatable is the perfect way to add some excitement and entertainment to your gathering.